Folly Beach's Public Safety department has always gone above the call of duty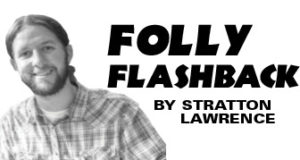 Folly's police and fire department pose for a picture in the early '90s with Mayor Bob Linville seated in the middle (dark tie), next to George Tittle, the chief of police. James Couche served on the Folly Beach police force for another 20 years. Cliff Harvey, an officer throughout much of the '70s and '80s, recalls that the Sanitary Restaurant served as an unofficial sub-station for the force.
In those days, elderly residents didn't hesitate to call the police for help changing a light bulb on their porch, and local police were typically first responders to fires and medical emergencies. As late as 1980, officers worked 12-hour shifts in the summer and 10-hour shifts in the fall, taking home only $125 each week after taxes. "We didn't do it for the money," says Harvey. "We did it because we enjoyed the people on Folly Beach." (Courtesy of Bill Perry and Betty Sue Cowsert.)
Do you have a photo to contribute? Send it to Strattonlawrence@gmail.com with its story and see it in print! Images like this are included in the book, Images of America: Folly Beach. To purchase a signed copy, email Stratton.