Meeting Goals Gradually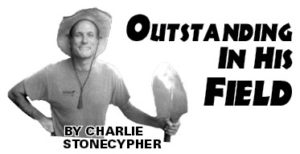 Hello Folly Family, (and outlying dwellers as well.) In the constant quest to improve things, I've grown to appreciate using a gradual technique to work towards my long-term goals. Being idle obviously won't get you to your dreams, but I've found that going full speed or "all in," on something raises the chances of getting burned out, (especially if others are involved.) Rather, I find that "tweaking," as you go yields much better future results. "Tweaking," is what I refer to as making adjustments in small increments knowing that you won't finish that day. 

Instant vs. Gradual
Instant Example: A large crew comes into a bare yard and changes it by installing all-new everything from start to finish. There is lawn, new trees, shrubs and flowers. Now this may sound appealing and easy, but plants are living things and installations rarely go 100% smooth. Coordinating all the materials and labor can be very challenging. Things are going to change very soon in said yard and there will be troubleshooting and punch lists to complete. If your contractor is able to come back in a timely fashion and address any issues, be sure to treat such person nice and consider yourself fortunate.
Gradual Example: While becoming familiar with an area due to repeated exposure a long-term vision manifests. Research is done and a plan of action with realistic goals and time lines is set up. A foundation is created. Stages are planned and as they fall into place, tweaking is done to maintain the original vision.
This process can be applied to anything in Life, not just projects. A person might want to set a goal of losing 20 pounds. As we all know there is no, "instant," fix to this (that will last). You make gradual changes that will over a period of time provide the desired result.
Try this in any aspect of your goals and watch yourself grow. I use it in music, relationships and friendships, education, anything. I hope you meet your goals, "gradually but steadily," and all of you have a terrific month of May.
Love and Aloha!
Charlie Stonecypher is the owner of Suncoast Irrigation and Landscaping. They specialize in products that work  smart without wasting resources.  Contact him at (843) 327-8642 or email suncoastirrigation@gmail.com.