Folly's First Firetrucks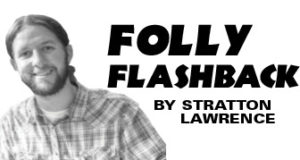 Folly Beach got its first fire truck, an International Harvester, in 1941. In this picture, local Folly women show off the new vehicle. (L-R: Unknown, Marion Smith, Helen Barbery, Maida Dudley). Thirty-three years later, on 'Kids Day' in October 1974, local children got the chance to don firemen hats and cruise around Folly in the city's shiny 500 gallon-per-minute pumper truck.
Please share your images and stories for this column by emailing Strattonlawrence@gmail.com. Images like this are included in the book,
Images of America: Folly Beach. To purchase a signed copy, email Stratton.