Reducing Moisture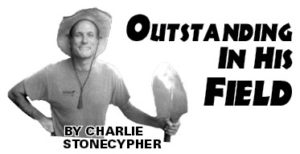 Hello Friends, after some of my recent adventures dealing with plantings around properties I thought I would take a moment to address a very common problem, "excess moisture." If you've ever dealt with termite damage, rotten siding, molds, etc., you'd know that moisture around a foundation can be a serious problem. The majority of landscapes are over planted and way too close to structures. In addition to dampness can also be a pain in the rear for painters, carpenters, basically anyone working on the outside of your home. Another problem is low areas on the property that hold water after rainfall that ends up with stagnant water and algae etc. It can also be a mosquito haven. Poor soil types with a lot of clay can hold the water for a long time as well. So what can we do?
Make sure shrubs and bushes are not too close to the house. If you are putting in a new landscape, make sure a full grown canopy won't be up against the wall. If you have an existing landscape with many tight shrubs against the house you should consider thinning them and even possibly removing some of it. Shrubs right up against the wall can block the air vents underneath the house and keep things damp.
If you have irrigation to water shrubs make sure it is drip line on the outside of the bushes. Pop-up sprinklers or even sprinklers on risers behind the bushes are a bad idea and definitely contribute to mold and scale. If you have the space around your foundation I highly recommend a french drain covered by gravel about a foot and a half wide around the house. Even just gravel would help.
It will also make it easier for termite people and other workers to do their craft. Those low spots out in the yard? Get with a professional landscaper or contractor and try to come up with some solutions for drainage. Sometimes due to space restrictions some people may use a sump pump. Although these can work good I would caution you to use a set-up that is easy to service and switch out the pump if needed. In my experience the longevity of said pumps vary. Another mention is plant and flower containers. Be sure to place these in a spot where the water can drain down to a spot that won't rot nearby wood. It's a learning process for all of us!
Well, I hope you all have a great October! Aloha!
Charlie Stonecypher is the owner of Suncoast Irrigation and Landscaping. They specialize in products that work  smart without wasting resources.  Contact him at (843) 327-8642 or email suncoastirrigation@gmail.com.